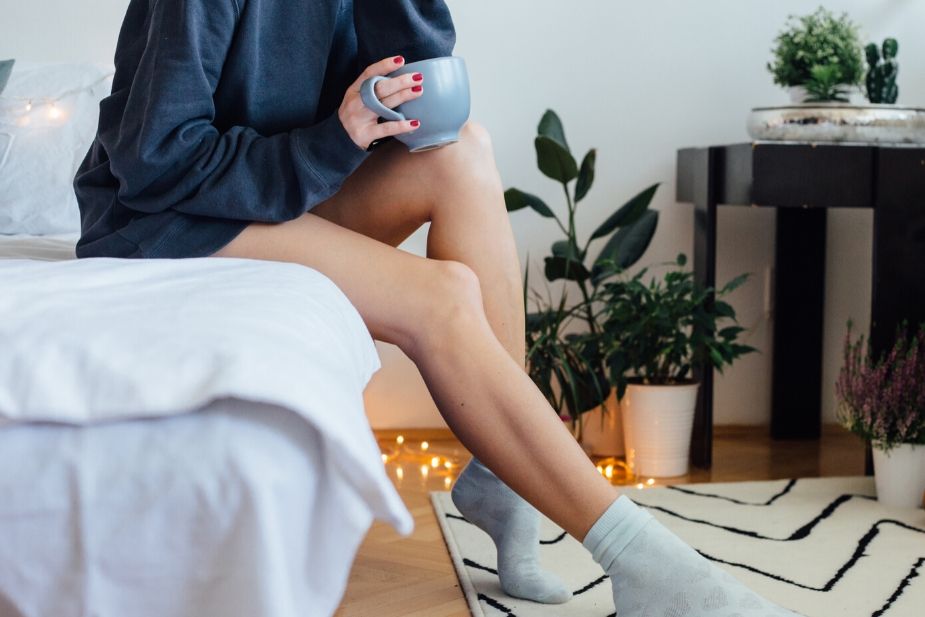 Table of Contents
Introduction
CBD has probably been one of the world's most studied substances in the 21st century. If you go to any public online medical library and type "CBD," you'll find literally hundreds of clinical studies – both large and small – detailing researchers' attempts to ascertain how CBD interacts with the body and determine what potential benefits it may hold. Many of those studies have produced results that seem extremely positive. That research has even resulted in the creation of two CBD-based prescription medications.
Epidiolex treats two rare forms of epilepsy called Lennox-Gastaut syndrome and Dravet syndrome. It has received regulatory approval in the United States and the United Kingdom and is now available by prescription in both nations and elsewhere.
Zygel is a transdermal gel that alleviates behavioural symptoms associated with Fragile X syndrome. It has been given fast-track status by the FDA in the United States. The fast-track status is given to novel drugs that address conditions not already addressed by existing medications; it does not guarantee approval. It's likely that the FDA will issue a decision regarding the drug in 2020.
So, it's obvious that CBD has real uses – and that's one reason why so many people now take it daily.
How Long Does It Take for CBD to Work?
The fact that there is so much positive research surrounding CBD has encouraged millions of people around the world to begin taking it as a supplement. The thing about CBD, though, is that it interacts with the body's endocannabinoid system in ways that we don't yet fully understand. If you know people who take CBD, some of those people probably claim that they can feel it working almost right away. When you take CBD for the first time, though, you might find that it produces no overt effect at all. That experience may lead you to ask three questions.
How long does it take for CBD oil to work?
Is CBD actually doing anything in your body at all?
How long does CBD last?
In this article, we'll attempt to shed some light on those questions using data gathered from real scientific studies. We may not be able to provide a definitive answer for the biggest question on your mind: How long does CBD take to work for me? We can, however, explain some of the variables influencing that question and help you understand why CBD may not always be something that you can feel right away.
What Is the Most Bioavailable Form of CBD?
Quality CBD companies offer CBD products with three different delivery methods. Those are:
The term "bioavailability" refers to the amount of an active ingredient that actually reaches the bloodstream and is therefore available for your body to use. Regardless of the route of administration, some of the CBD that you take will not reach your bloodstream. That may affect how long it takes for CBD to work and how long the CBD lasts in your system.
In 2018, Frontiers in Pharmacology published a review of 792 medical journal articles on CBD, focusing in particular on 24 articles containing data about the pharmacokinetics of CBD in humans. The review concluded that the medical community would greatly benefit from more data about the bioavailability of CBD.
From the data that is available from animal studies, it appears that the bioavailability of oral CBD products is relatively low at 13-19 percent. The bioavailability of inhaled CBD is much higher. When it's consumed in the form of smoked flowers, the bioavailability of CBD is about 31 percent.
Although inhaling CBD appears to be the best way to get it into your bloodstream, it's vital to note that we don't have data about the bioavailability of CBD when it's administered sublingually. That's important because sublingual administration bypasses the first-pass effect of the liver. There is also no data about the bioavailability of topical CBD. There are studies, however, showing that CBD penetrates through the skin when it's used topically. The prescription medication Zygel is a topical CBD product.
What Is the First-Pass Effect?
When you consume any drug – or any supplement with an active ingredient – orally, your liver secretes enzymes that metabolize a portion of the active ingredient before the remainder of that ingredient reaches your bloodstream. As the review cited above suggests, the first-pass effect can greatly reduce the bioavailability of CBD that you consume orally.
The first-pass effect doesn't apply to any route of administration that brings the active ingredient directly into the bloodstream. Therefore, the liver doesn't reduce the bioavailability of CBD that you consume sublingually, topically or by inhalation.
The recommended way to use CBD oil is by holding the oil under the tongue for several seconds before swallowing it. The CBD absorbed through the sublingual artery will skip the first-pass effect and will be highly bioavailable. First-pass metabolism will apply, however, to any CBD remaining in the oil when you swallow it.
The first-pass effect will reduce the bioavailability of oral CBD products such as CBD capsules and gummies. If you use any oral CBD product, you should increase your dosage to compensate for the first-pass effect.
How Long Does It Take for CBD to Take Effect?
How long it takes for CBD to take effect depends largely on how quickly you introduce it into your body's general circulation. In terms of reaching a peak level of CBD in the blood as quickly as possible, inhalation wins without a doubt. The efficiency of drug delivery by inhalation is the reason why so many people have trouble quitting smoking with products like nicotine gum; a nicotine replacement product doesn't deliver the same nicotine "rush" as a cigarette.
It is important to note that although inhaling CBD gets it into the bloodstream within seconds, the fact that it produces a quick peak in your CBD level also comes with a downside, which we'll discuss in a moment.
CBD taken sublingually may not circulate through the body as quickly as inhaled CBD. However, the sublingual artery is close to the internal carotid artery, which supplies blood to the brain. The close proximity to the brain may make the sublingual route even more useful than inhalation in some cases.
If you take CBD via the oral route, it'll take longer before it begins to work. When you take a traditional medication orally, it'll be anywhere from 30 minutes to six hours before the medication reaches peak levels in your bloodstream. It's the same with CBD. The rate of absorption may vary depending on your weight, whether your stomach is full or empty and what other supplements or medications you have taken along with the overall efficiency of your digestive system.
How Long Does CBD Last in the Bloodstream?
In the previous section, you learned that inhaling CBD is the best way to get a high concentration of CBD into your bloodstream as quickly as possible. Getting all of that CBD into your system at once, though, also means that your body will eliminate it more quickly. According to the Frontiers in Pharmacology review cited above, the half-life of CBD in the bloodstream is just 31 hours after inhalation. With oral use, on the other hand, CBD has a half-life of up to five days.
Many people who use CBD oil find that they experience good results using it just once or twice per day. If your primary way of consuming CBD is by vaping it, though, you may need to vape several times a day to maintain steady levels.
Does CBD Last Long Enough to Show Up in a Drug Test?
A full-spectrum hemp extract contains all of the cannabinoids and terpenes from the original plant used to make the extract. Some people believe that CBD is most effective when it's taken as part of a whole-plant extract. People in the cannabis community call that notion the "entourage effect." People who support the notion of the entourage effect believe that individual cannabinoids are most effective when they're consumed with all of the other cannabinoids and terpenes that occur naturally in hemp. A potential drawback of using a full-spectrum CBD oil, however, is the fact that a full-spectrum hemp extract may contain trace THC.
Many employers test for THC in their drug screenings, so you might wonder if CBD stays in your system long enough to flag you as a THC user in a drug test. There is a small chance that using a full-spectrum CBD product could result in a false positive in a drug screening. That's very rare, though, and it would require you to use an extremely high amount of CBD oil.
If you're concerned that using CBD oil might result in a false positive for THC use in a drug screening, you're in luck. Companies usually offer full-spectrum CBD products as well as products made from CBD isolate. CBD isolate is more than 99 percent pure, so using a product containing CBD isolate shouldn't ever cause a positive result for THC in a drug test regardless of the amount that you use.
CBD is detectable in the blood and urine, so it is theoretically possible to test for CBD in a drug screening. Employers, however, have no reason to do that. CBD isn't a psychoactive drug, and adding a test for CBD would increase the cost of a drug screening without providing any benefit.
Body Mass May Play a Role in How Long CBD Lasts in the Body
Cannabinoids are fat soluble, and your body can only use a limited amount of them at a time. Excess cannabinoids are stored in your body's fat cells and are released slowly back into the circulatory system. If you have a higher body mass, your body has a greater amount of adipose tissue in which to store cannabinoids. CBD may, therefore, remain in your body longer that it would for a thinner individual. A 2009 study on rats published in the British Journal of Pharmacology found that it was possible for THC stored in fat cells to be released into the body suddenly in times of fat burning or high stress. The same is probably true of CBD in humans.
Does CBD Interact With Any Prescription Medications?
CBD can potentially interact with many prescription medications because it inhibits the production of the enzymes CYP3A4 and CYP2D6 in the liver. Those enzymes break down a large number of prescription medications; they're responsible in part for the first-pass effect described above.
If you are taking any prescription medication and are considering adding CBD to your supplement regimen, you should inform your doctor before you begin using CBD. Since CBD can inhibit the liver's ability to metabolize medications before they reach the bloodstream, it can cause higher than normal concentrations of certain prescription drugs in the blood. Some of the types of prescription drugs that may interact with CBD include antihistamines, calcium channel blockers, benzodiazepines, antidepressants and opioids.
What Role Does Product Quality Play in the Bioavailability of CBD?
One unique aspect of the hemp plant is the fact that it pulls all sorts of toxins out of the soil and can help to make unhealthy soil suitable for farming again. Hemp helps to remove heavy metals, radiation, toxic fertilizers and more. As useful as that aspect of hemp may be, though, you do not want to use CBD oil taken from hemp grown in unhealthy soil because all of the toxins drawn out of the soil by the hemp will end up in a full-spectrum extract taken from that hemp. While a hemp extract containing heavy metals or pesticides won't necessarily take longer to work than an extract without those contaminations, those are definitely things that you don't want to ingest.
What will affect how long CBD takes to work is how much CBD the product actually contains. In 2017, the Journal of the American Medical Association published a study examining the labelling accuracy of various CBD products sold online. Most of the CBD products examined in the study didn't contain the amount of CBD specified on their labels. One reason why CBD might not work as quickly as you'd like it to is because it doesn't actually contain the amount of CBD you expect. Buying your CBD products from a trusted brand is of vital importance.
Adjust Your CBD Dosage Gradually for Best Results
When you first begin taking CBD, it's a good idea to begin with a lower dosage and work your way up gradually. That's for two reasons. First, it takes some time to build up a store of CBD in your fat cells, and until you reach that point, your body won't distribute the CBD throughout your general circulation as efficiently as it should. At the same time, because your body stores excess CBD in adipose tissue, there is little reason to take a higher dose of CBD once you find the dose that produces your desired results. Some experts believe that you should wait at least three weeks to gauge the effect each time you change your CBD dosage. Even if you don't want to wait that long, though, consistency is key. If you simply use CBD randomly, you'll have difficulty determining your effective dose.
How Long Will CBD Oil Last Before It's Used Up?
In the UK Cannabidiol oil usually gets shipped in 10ml bottles. If you take a 0.5 ml dose each day, then, you can expect one bottle of CBD oil to last about 20 days. We recommend starting with just a few drops under the tongue at a time and increasing your CBD intake slowly until you find your optimal dosage.
How Long Does CBD Oil Last in Storage?
You can generally store a bottle of CBD oil in a cool, dark place for up to 12 months with no concern that the oil will degrade in quality. Cannabinoids do break down over time in storage, but the carrier oil in a bottle of CBD oil will go rancid long before that happens. Therefore, the best strategy for storing CBD oil and making it last as long as possible is to store it in the same way that you would any food oil. If you need to store CBD oil for a very long time, consider storing it in the refrigerator or freezer for maximum quality and potency.