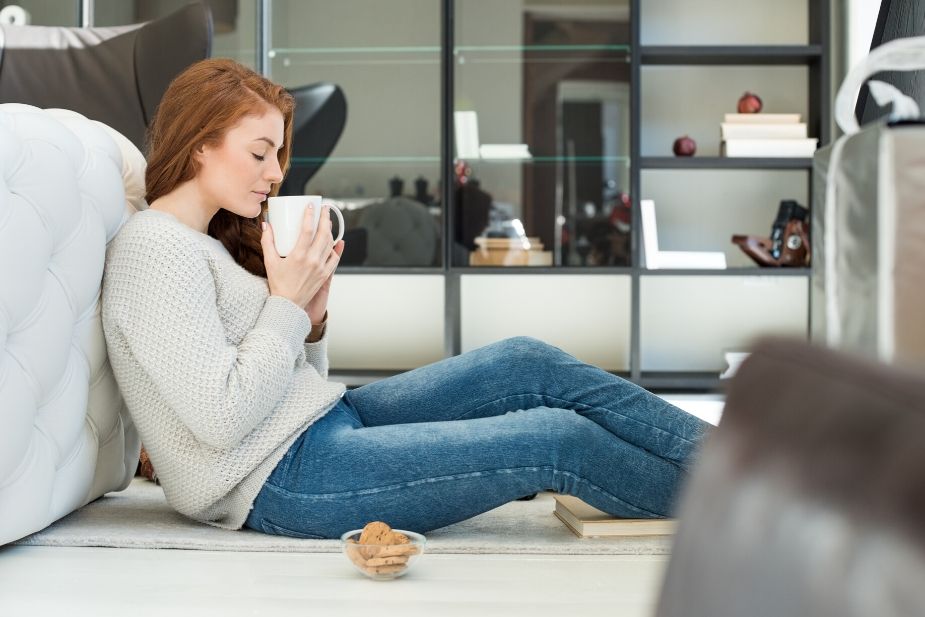 From people using CBD as a daily supplement, to others using the hemp extract to help alleviate a range of niggles and pains, people using CBD in lockdown has seen the industry hit new heights and sent sales soaring. Let's look at why more people are using CBD in lockdown and why, now more than ever, you should consider using the supplement to support your general health and wellbeing.
Why Are People Using CBD in Lockdown?
2020 and coronavirus will go down as one of the most surreal times in recent world history. While the virus may directly affect the relative few, it's an indirect effect on the mental health and wellbeing of billions of people struggling to cope with a new way of life that has the potential to change civilisation as we know it. The anxiety of leaving the house to work or gather food supplies has dented liberty many of us take as second nature. Leaving the haven of your home has become a stressful experience for many and one that can endanger our mental wellbeing to an unknown extent. One such coping mechanism that it seems many have turned to is by using CBD in lockdown.
Estimates suggest that UK customers have spent over £150m on CBD products in 2020 and should that trend continue, will see CBD sales increase 50% from 2019. Since lockdown began, around 8.5 million people have bought CBD products or were intending to buy CBD products soon. This increase in customers using CBD in lockdown has been primarily attributed to the stress, anxiety and insomnia that people have faced during the uncertainty of COVID:19. But can CBD help with the woes we continue to experience?
What Are The Effects of CBD?
While the medical benefits of CBD are somewhat of a grey area in the UK, there are a growing number of studies as to how the high-grade hemp extract can help ease a variety of symptoms from a variety of diseases. There are now countless products that are infused with CBD and while the time it takes for you to feel the effect will differ depending on the product, the effects your body experiences will be mainly the same depending on what your body may need. Ultimately, the impact of using CBD may feel like a gentle wave of calm that travels through your body. If used topically, it may help ease any inflamed muscles or soothe any dry and cracked skin patches.
One thing that can be said is that the relationship cannabinoids such as CBD have with the body are complex, and continue to be researched for medical purposes. Be it its anti-inflammatory properties or its antioxidant qualities, CBD and hundreds of other cannabinoids are being studied to determine how they can help a variety of diseases and conditions, such as;
depression
anxiety
sleep deprivation
increasing the appetite of those undergoing treatments for cancer
anorexia
Crohn's disease
Parkinson's disease
multiple sclerosis
heart disease
PTSD
general pain management
7 Celebrities Who Use CBD
If you're thinking about using CBD in lockdown to ease a particular ailment, then perhaps these seven famous faces might help sway you to move in the right direction. From Parkinson's Disease and multiple sclerosis to anxiety and a good night's sleep; take a look at who advocates the use of CBD and how you might be able to benefit as well.
Montel Williams
This 90's chat show host legend is a keen cannabis activist. Diagnosed with multiple sclerosis, Williams found that having spent much time using traditional remedies, using medical cannabis was the one remedy that made the pain bearable. So much so that he went onto launch his own brand of Montel CBD vapes and capsules.
Kim Kardashian West
The reality TV star, model and wife of Avant-garde music producer Kanye, Kim is no stranger to posting her daily life's details on social media. This queen of Insta famously posted about her CBD Baby Shower while awaiting the birth of her fourth child.
Whoopi Goldberg
In 2016, the Sister Act star, together with her co-founder Maya Elisabeth, launched a cannabis company aimed at relieving the discomfort of menstrual pain. Selling medical cannabis, the Whoopi and Maya product range included a Lavender Bath Soak infused with CBD and THC, as well as body balms and herbal tinctures. While the company has now ceased trading, we salute you Whoopi!
Michael J. Fox
Starring as Marty McFly in the iconic 80's movie trilogy Back to the Future, MJ was diagnosed with Parkinson's disease in 1991 at the age of just 29. A CBD activist, he founded The Michael J. Fox Foundation for Parkinson's Research and has funded several CBD related studies that have explored how cannabinoids may be able to protect brain cells through it's anti-inflammatory and antioxidant properties.
Alessandra Ambrosio
The Brazilian supermodel who suffers from anxiety on the catwalk uses CBD daily by drinking infused water to boost her health. On the night before shows, she's also known to use CBD oil in order to get a full 8-hours of sleep.
Seth Rogen
Hollywood Actor, Writer, and Director, Seth is passionate about the benefits of CBD. Appearing in front of the United States Congress, in 2014 he challenged leaders on CBD laws. Also, he supported legislation that would see an increase in funding for research into Alzheimer's disease with a specific focus on the importance of CBD in easing the symptoms of the disease.
Kristen Bell
Regularly found on Instagram sharing her love of all things CBD, the Good Place star has been vocal about her struggles with anxiety and depression. By using CBD, Bell has discovered that she's able to improve her wellbeing and manage her serotonin imbalance more effectively.
Are you ready to shop?